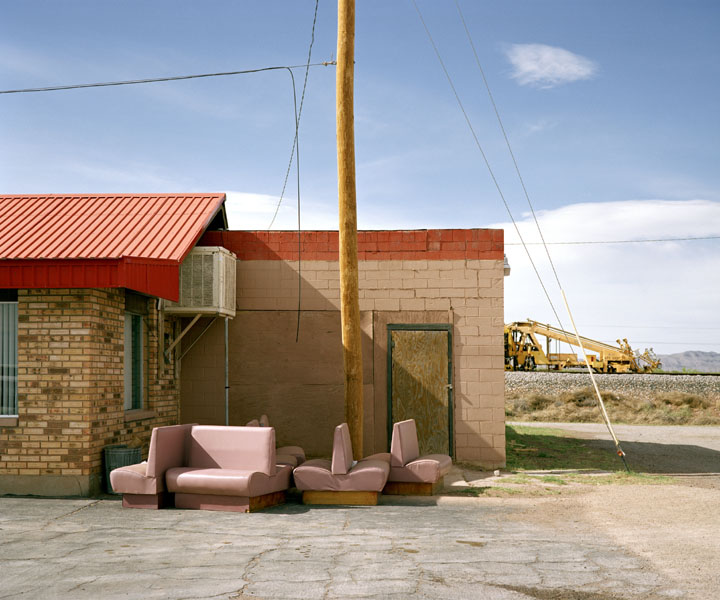 Atmosphere of Cold War and old missiles. Aircraft carcass. Scraps dumps. "Roswel Incident". Deserted Motels. Triple border wall in El Paso. Deserted house - Private Property. Cameras and observation balloons. Ghosts of immigrants populations crossing the border. Border Patrol and wide desertic area. Trinity nuclear site - memory of Hiroshima's preparations. Oil refinery. WOW Signal and extraterrestrials. Radiotelescopes pointed on infinity in the high plains of New Mexico. "distantPARADISE" is declined as a fiction course in photo, video, narration in 3 successive atmospheres : "Crash Site / Migra / Secret Zone".

The action is set along the border line of US South West from Texas to California, crossing New Mexico and Arizona. In the video installation, images of population flow comming from Mexico City underground, are opposed to those of these wide desertic no man's lands. An imaginary technological society has been auto-destroyed. The world is irremediably spoiled and consumed. We are wandering between the recent deserted ruins. Calls has been heard : here the "Roswell Incident" or there, the famous WOW, radio signal intercepted on the 15th of August of 1977 during 72 seconds and coming from the end of the universe. The only possible solution seem to be somewhere in the infinite space.

This is pure fiction... Any resemblance with persons or real acts would be purely coincidental...






Ambiance de Guerre Froide et vieux missiles. Carcasses d'avions. Décharges de ferrailles. "Affaire de Roswell". Motels désertés. Triple mur frontière à El Paso. Maison abandonnée - Private Property. Caméras et ballons dirigeables de surveillance. Spectres de populations immigrantes traversant la frontière. Border Patrol et étendues désertiques à pertes de vues. Site nucléaire de Trinity - souvenir des préparatifs d'Hiroshima. Raffinerie de pétrole. Signal WOW et extra-terrestres. Radiotéléscopes braqués vers l'infini dans les hautes plaines du Nouveau-Mexique. "distantPARADISE" se décline comme un parcours fiction en installation photo, vidéo, récit en 3 ambiances successives :
"Crash Site / Migra / Secret Zone".

L'action se déroule sur la ligne frontière du Sud Ouest Américain du Texas à la Californie en traversant le Nouveau-Mexique et l'Arizona. Dans l'installation vidéo, des images de flux de population provenant des sous-sols de la ville de Mexico sont opposées à celles de ces vastes no man's lands désertiques. Une société technologique imaginaire s'est auto-anéantie. Le monde est irrémédiablement altéré et consommé. Nous errons entre les ruines récemment abandonnées. Des appels se sont fait entendre : ici l'"Affaire de Roswell" ou là, le fameux WOW, signal radio capté le 15 août 1977 pendant 72 secondes et provenant du fond de l'univers. La seule issue semble se trouver quelque part dans l'espace infini. Ceci est une pure fiction...

Toute ressemblance avec des personnages ou des faits réels serait pure coïncidence...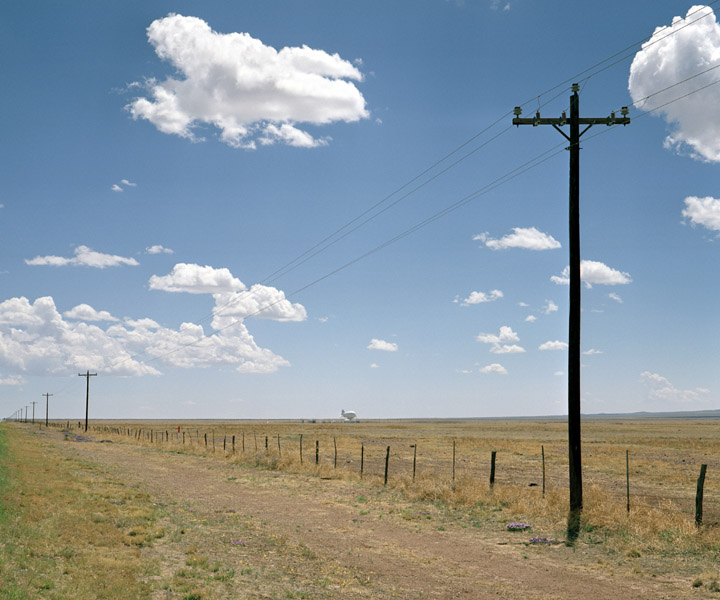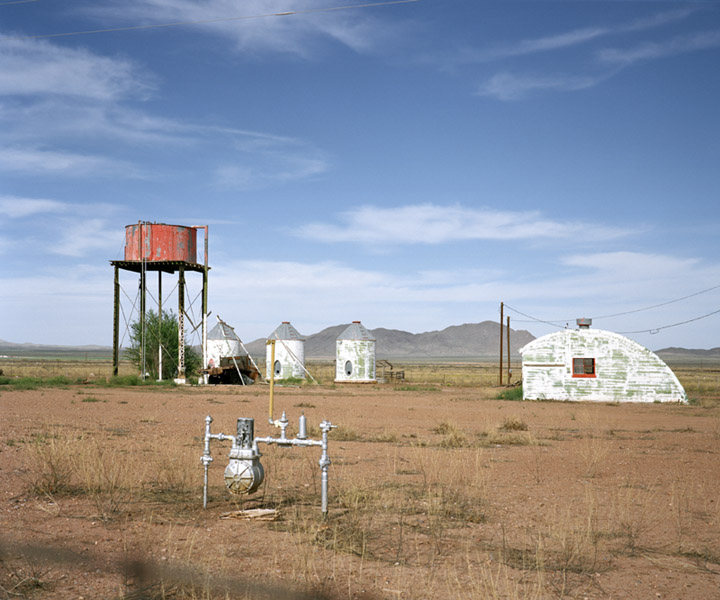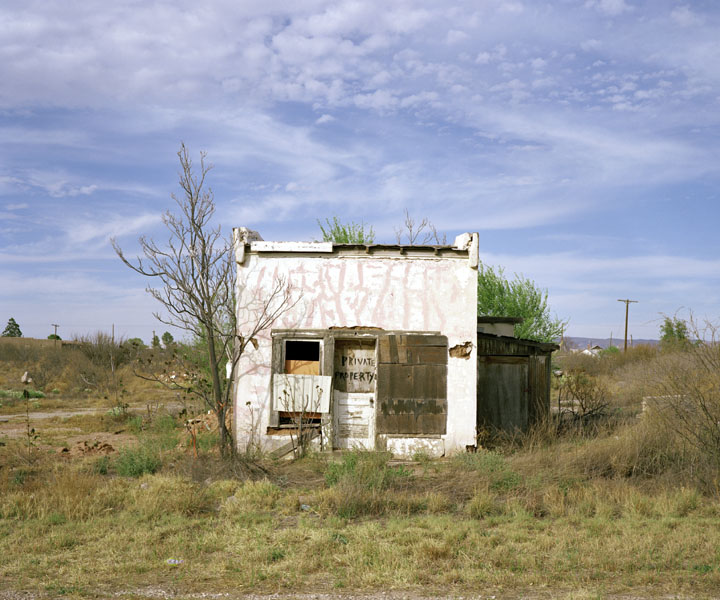 DISTANT PARADISE
MIGRA
2006 > 2012
USA (AZ-NM-TX) + Mexico DF
photo - video installation
inkjet print on aluminium
60x175cm
125x150cm


distant PARADISE (the book)
104p - photo+text (FR+EN)
ARP2 Editions 2012
Brussels - Belgium
ISBN 978-2-930115-19-1








all contents © WILMES & MASCAUX